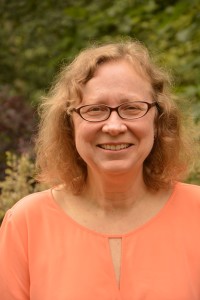 Liz Menkes is a professional EMF Consultant in the San Francisco Bay Area and one of only a few Certified Building Biology Environmental Consultants (Building Biologists) in the country.  She is also a Certified Electromagnetic Radiation Specialist, having completed an advanced training program.
She first became interested in electromagnetic fields several years ago when her neighborhood opposed a cell tower that would be very close to its homes.  That experience led her to representing a firm that advises local governments on the regulation of wireless facilities. She has a good understanding of the industry's needs– what's coming and why– and she shares this information with her clients.
Liz has been doing EMF home and office assessments since 2011.  She was trained on the Building Biology protocol for measuring and mitigating EMFs.  As a Certified Building Biologist, she is also part of a Building Biology study group that meets regularly and shares information and best practices. In addition, Liz has been a teaching assistant for the Building Biology EMF seminar.
Liz has a B.A. in History from UCLA.  She recently received a certification in Electricity from Diablo Valley College.